Transform
Your Brand Identity with Us
In today's competitive business environment, a strong and distinctive brand is what sets you apart. Our Brand Development service is designed to transform your brand from just another face in the crowd to an influential player in your industry. We craft a unique brand identity that speaks volumes, ensuring your brand stands out in a saturated market.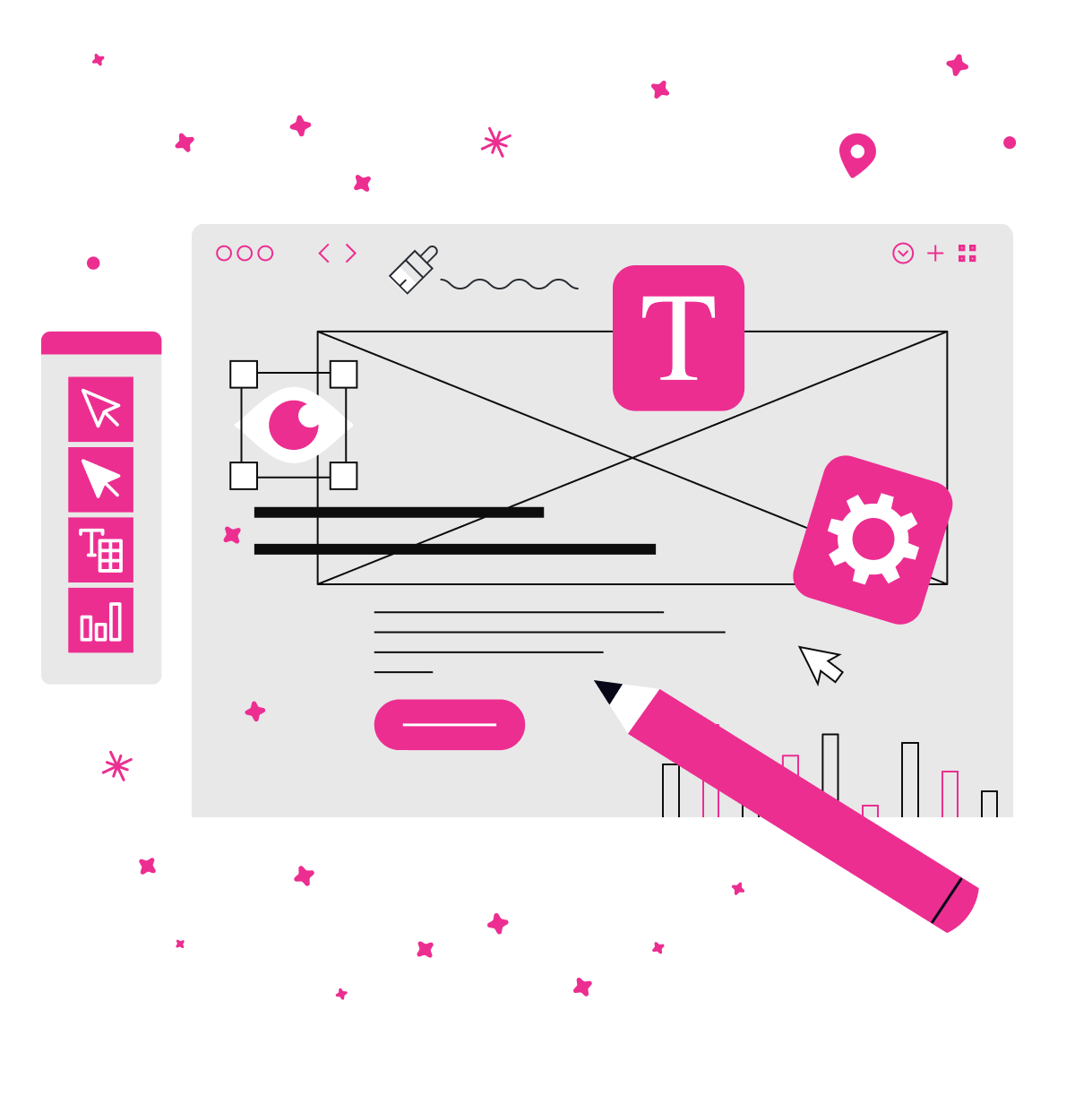 Our Multi-faceted Development Approach.
A successful brand resonates with its audience, creating lasting impressions and fostering loyalty. We focus on aligning your brand's values, messaging, and visuals with your audience's expectations, resulting in an identity that's not only unique but also deeply resonates with your target audience.
Stand out in the Market: Make your mark in a crowded marketplace with a unique and compelling brand identity.
Create a Resonating Identity: We help craft a brand identity that resonates deeply with your target audience, building strong connections.
Foster Customer Relationships: Build lasting relationships with your customers, bolstering brand loyalty and customer retention.

With our Brand Development service, you don't just transform your brand, you create an entity that stands out, resonates with your audience, and fosters strong customer relationships.
Let the Numbers Do the Talking
By 2023, 50% of online searches will be voice searches. (Comscore)
Mobile devices account for more than half of all web traffic. (Statista)
91% of mobile users believe that access to content is crucial when choosing a brand. (Wolfgang Digital)
89% of marketers say that mobile marketing generates a positive ROI. (Single Grain)
Why Us?
It's simple. We will deliver the BEST return on your ad spend of any agency on the planet...
Since partnering with

Sneeze It

and utilizing their Mobile AI Solutions, we've seen a significant improvement in our targeting and ad performance. We can't imagine our marketing strategy without them!