Unveil Your

Customer's Journey
Delve into the depths of your customers' behaviors and preferences with Sneeze It's innovative Affinity Scan. By utilizing sophisticated technology to analyze mobile advertising IDs (MAIDs), we illuminate the overlaps and commonalities among your customers. This profound understanding of your audience's actions and affinities empowers you to craft highly targeted strategies that resonate, driving customer engagement and fostering business growth.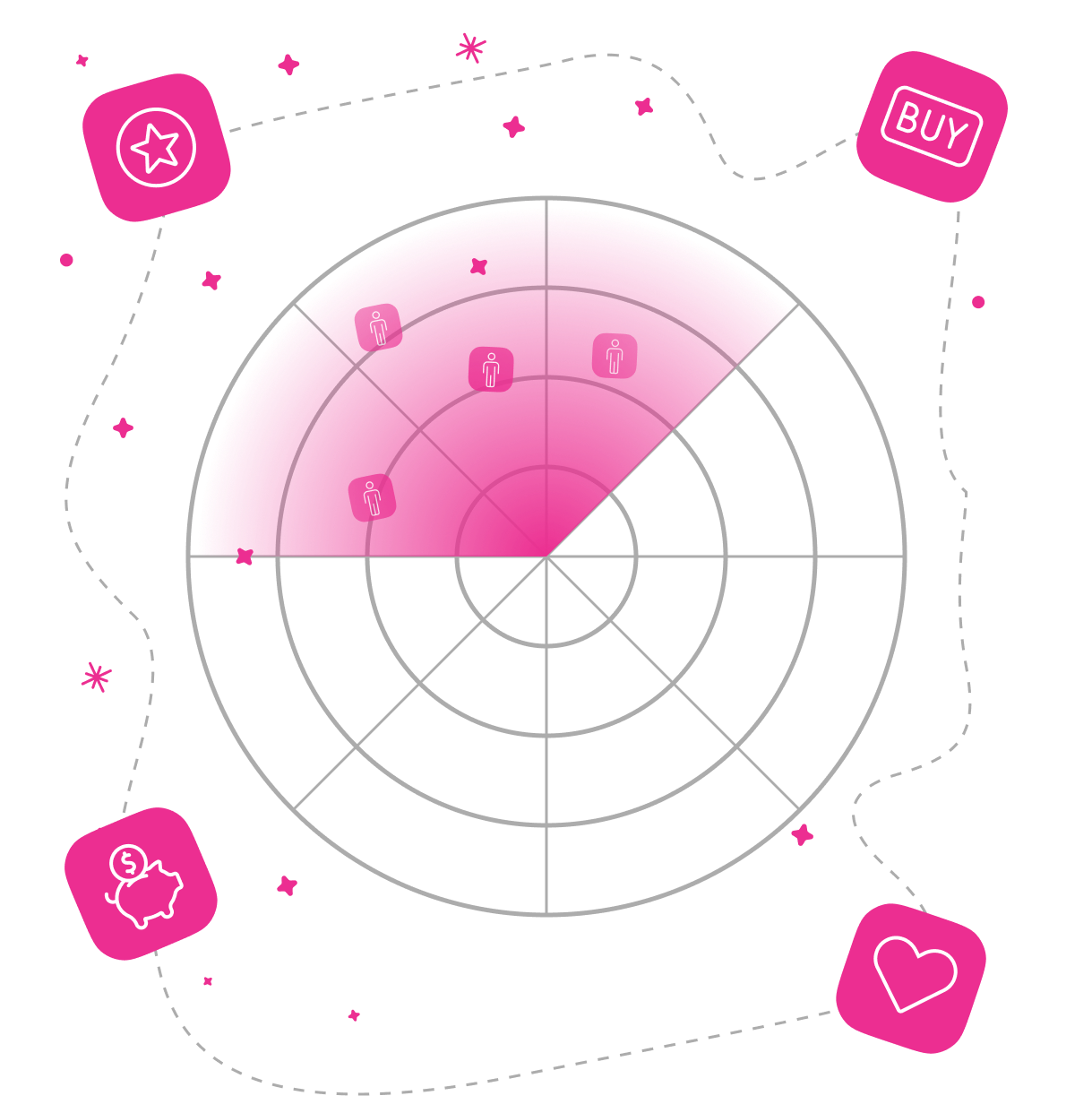 Mastering Customer Understanding with Affinity Scan
Unlock unprecedented insights into your customer behavior with the Affinity Scan. This state-of-the-art technology taps into the power of Mobile Advertising IDs (MAIDs), revealing intricate details about your audience's habits and preferences. By mapping the common touchpoints and overlaps in their customer journeys, the Affinity Scan equips you with the strategic ammunition to stand out in a crowded marketplace.
Customer Journey Insights: The Affinity Scan unveils the latent patterns and overlaps in your customers' visits, providing a holistic view of their journey and enabling highly personalized marketing strategies.
Competitor Analysis: Uncover your customers' brand affiliations and gain a competitive edge by understanding who you're competing with for your audience's attention and loyalty.
Geographical Tracking: Our tool provides an analysis of the distance your customers are willing to travel, offering valuable insights to fine-tune your local marketing efforts.

The Affinity Scan lends insight not just understand, but anticipate, your customers' needs and behavior. By placing this powerful tool in your arsenal, you can craft highly effective, targeted strategies that resonate with your audience, boost engagement, and drive sustainable growth. Dive into the world of data-driven marketing with the Affinity Scan, and revolutionize the way you connect with your customers.
Let the Numbers Do the Talking
By 2023, 50% of online searches will be voice searches. (Comscore)
Mobile devices account for more than half of all web traffic. (Statista)
91% of mobile users believe that access to content is crucial when choosing a brand. (Wolfgang Digital)
89% of marketers say that mobile marketing generates a positive ROI. (Single Grain)
Why Us?
It's simple. We will deliver the BEST return on your ad spend of any agency on the planet...
Since partnering with

Sneeze It

and utilizing their Mobile AI Solutions, we've seen a significant improvement in our targeting and ad performance. We can't imagine our marketing strategy without them!